The office of a coffee maker, and then the beach
Two Person exhibition at 100 Elderslie Street, Glasgow, 2018
Video Stills from 'Escape with the one you love' 5:49 minutes, looped (2018)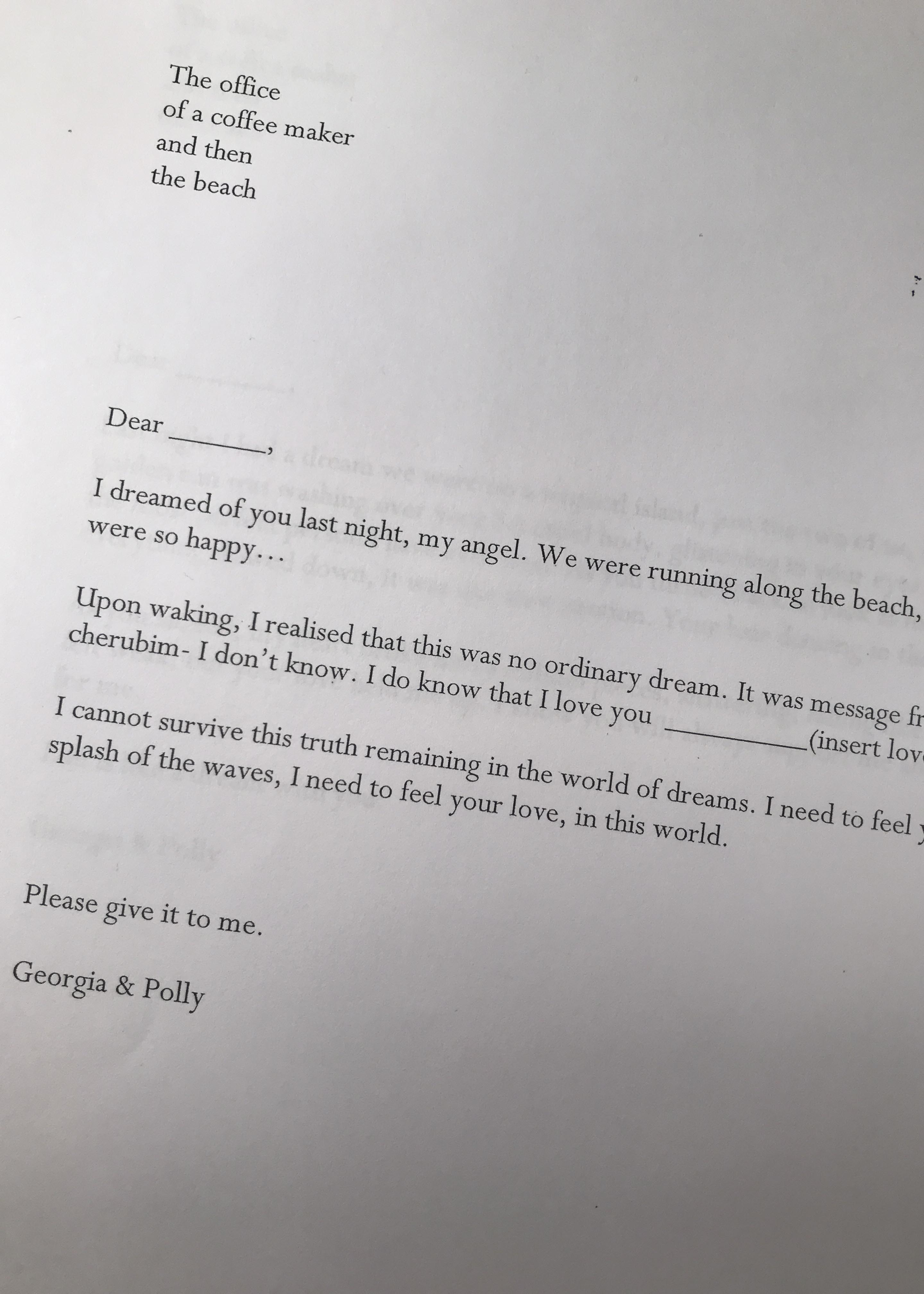 Collaborative project with `
Polly Pentreath
Installation - video projection, desk, court shoes, coffee cup, carpet, love letters, a one way phonecall, water lamp, text
we will return to this paradise
to live in the sunrise,
as a lucky witness
'The office of a coffee maker, and then the beach' is a collaborative project by Polly Pentreath and Georgia Holman. Created as an exploration of the intersections of their practise, the work explores themes of corporate structures, dreams of paradise, and surpassing daily limitations. In the video 'Escape with the one you love' two women sprint across a beach soundtracked to passive 'yeahs'. Yearning for a paradise but met with a hold line, the Scottish rain continues to drizzle.
Watch on
Vimeo︎
exhibited as part of
GY Fest
"Brazenly looking to ride the wave of Glasgow International,
GY
(fka G_Aye) was conceived in 2016 in lieu of the formerly-annual Glasgow Open House Art Festival. Positioned as a grassroots alternative to Glasgow's
'world-renowned festival of contemporary art', GY
aims to showcase the spontaneity and fun that exists within the development of emerging local artists' practices."
The office of a coffee maker, and then the beach
from
Georgia Holman
on
Vimeo
.